RDS-20 Portable Impact Crusher (HSI) Features
The closed-circuit design can be set to produce a one-sized product by returning the top two screen decks back to the conveyor for further crushing. Operators can also set the machine to produce two sized and one oversized products.
The optional, patented Hydraset Hopper™ simplifies the connection and removal of the hopper/feeder so just one operator can prepare the unit for transportation in minutes.
Uses one power source to run a complete crushing operation and three auxiliary outlets.
IROCK's exclusive ROCK BOX design reduces the impact on the discharge point by allowing crushed material to build into a natural rock shelf.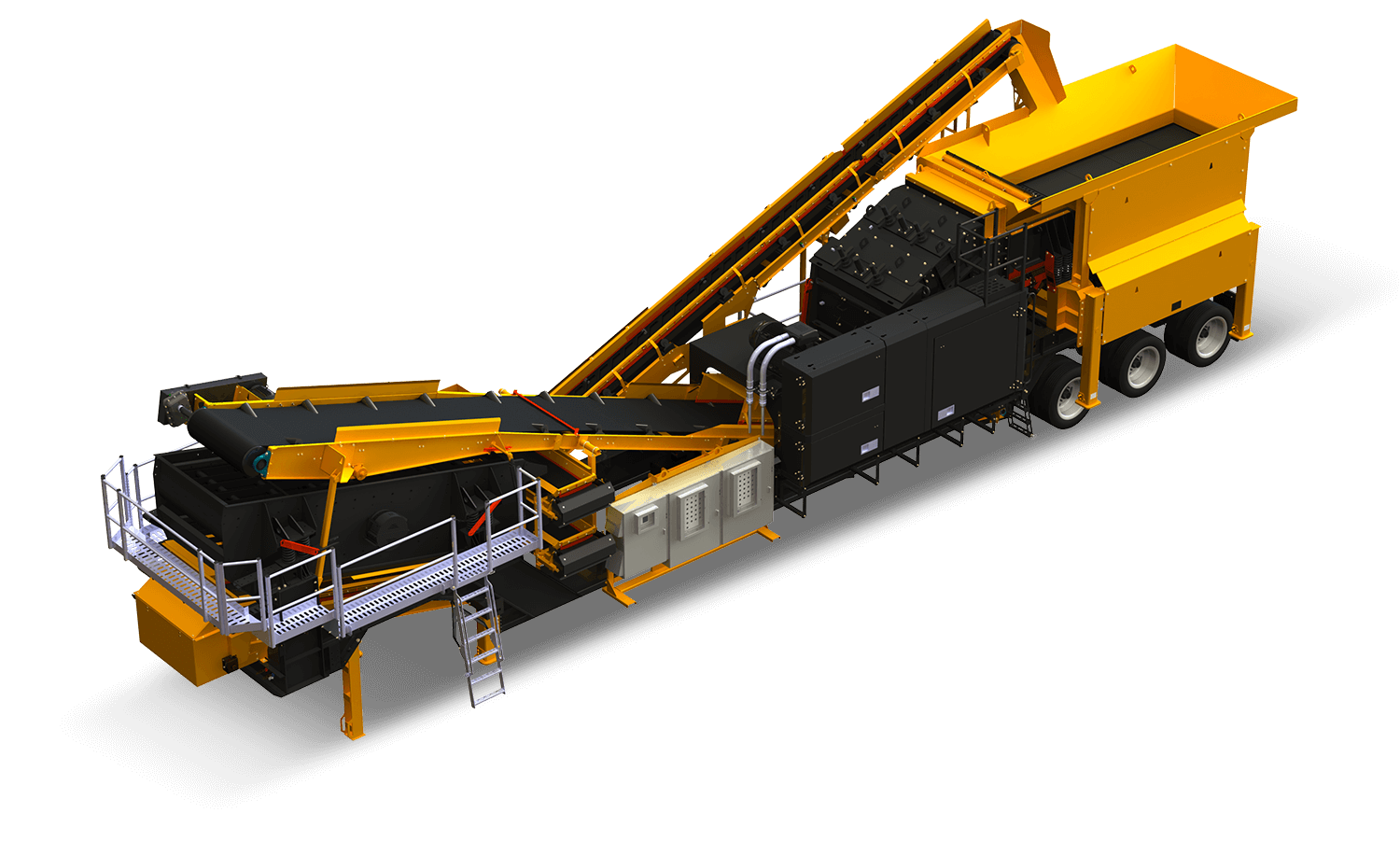 California Rock Crusher (CalCrush) is a turn-key portable service provider for aggregate mining, concrete, asphalt, block and recycling. The IROCK RDS-20E Portable Horizontal Shaft Impact (HSI) Crusher was a perfect fit for CalCrush. In an air district where the opportunity to use a diesel engine is limited, the all-electric unit...