TS-409 – Mobile Scalping Screen Features
High Energy 4' x 9' screenbox delivers the most aggressive screening action in its class.
Discharging oversize material at 11' 1" (3.38m), the 42" (1050mm) wide 3-ply belt allows for efficient stockpiling.
Direct feed 5.5 yd3 lined hopper equipped with a 48" heavy duty 4 ply belt for heavy duty applications.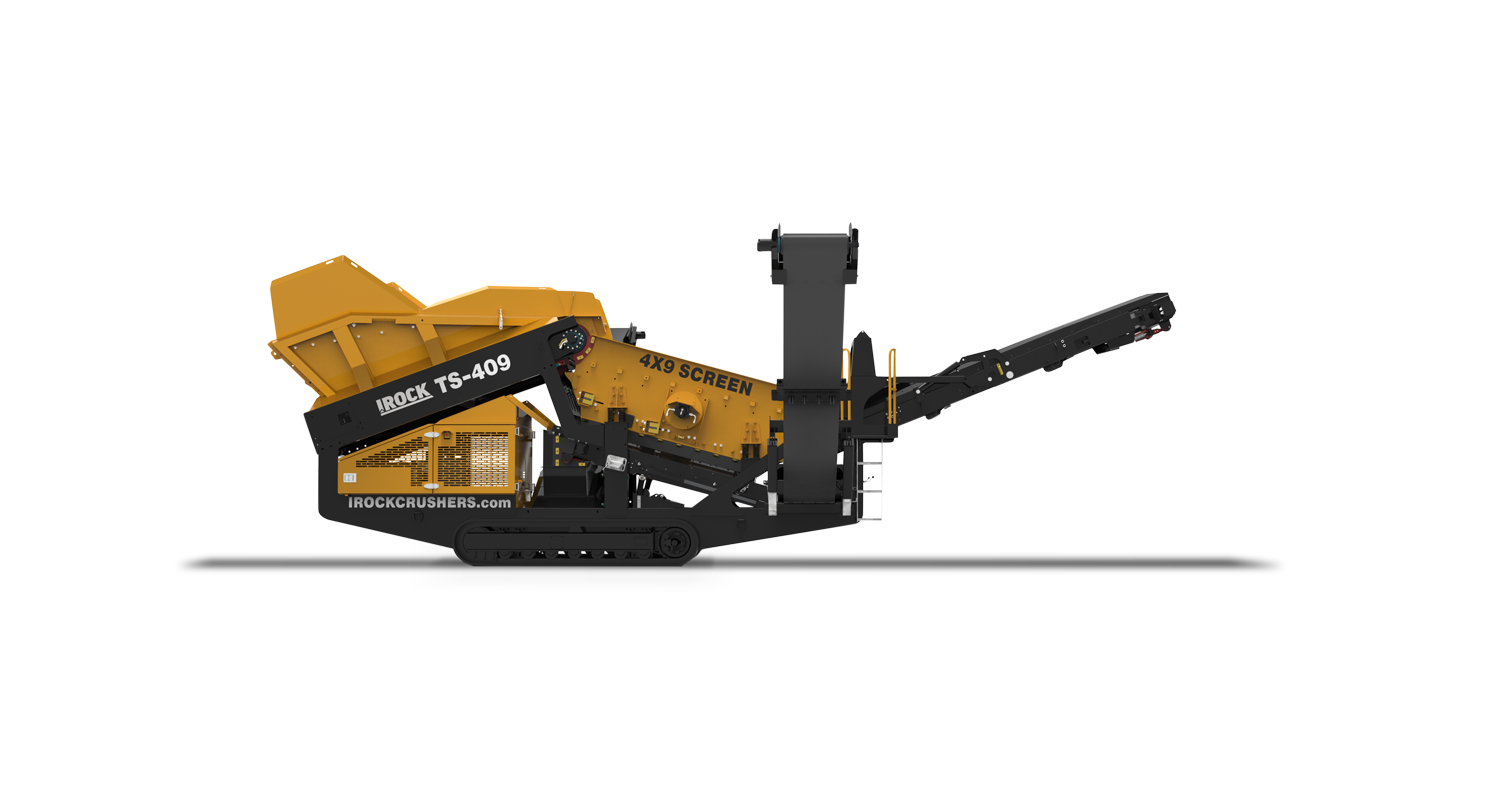 Specifications
Engine

CAT® C4.4 130HP

Transport Height

10' 6" (3.20m)

Transport Length

31' 9" (9.68m)

Transport Width

8' 4" (2.50m)

Weight - Base Model

33,951 lbs (15,400kg)

Stockpile Height - Tail Conveyor

11' 1" (3.38m)

Stockpile Height - Mid Product Conveyor

11' 8`` (3.56m)

Stockpile Height - Fines Product Conveyor

11' 8`` (3.56m)

Screenbox Dimensions

4'x9' (1.22m x 2.75m)